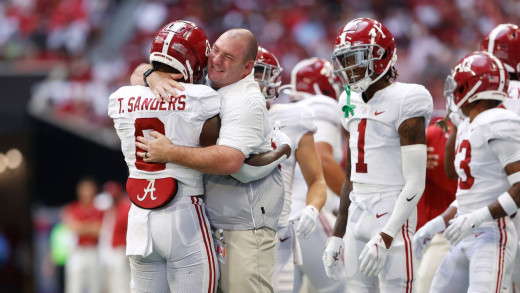 AL.com
Inside Trey Sanders Recovery From Car Wreck, Emotional Return
Alabama football's open week last November gave sports medicine director Jeff Allen a quiet Friday at home.
The tranquility of the day ended when Allen, one of the more recognizable faces around the Tide's program the past 15 seasons, received a phone call from a North Florida area code. It was an emergency room doctor who informed Allen she was treating then-sophomore running back Trey Sanders after a car accident.
"We think he's going..."
To read the entire article on AL.com click here.