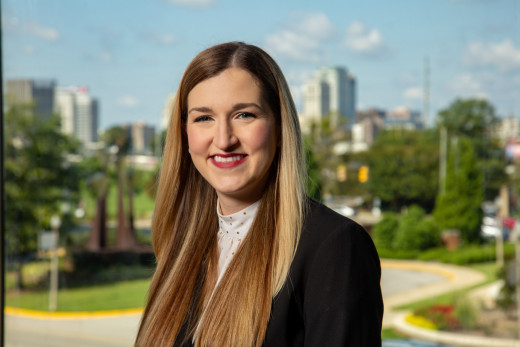 By: Taylor Riddle
In this edition of PA Spotlight, we introduce you to Daryl Flanagan, PA-C. Daryl shares about growing up as a preacher's kid, balancing a career with a young family, and why she loves being a PA!
Daryl Flanagan, PA-C
Daryl works alongside Dr. Andrew M. Cordover and Dr. Charles T. Carnel. She is a former student-athlete with a firsthand outlook on the challenges of coping with orthopedic injuries. Daryl's experiences as a patient have driven her passion for sports medicine and orthopedics.
Daryl always knew she wanted to be involved in healthcare from a young age. She graduated from Auburn University and started looking into different aspects of healthcare. She chose to be a PA because it offered so many different paths in the healthcare industry. Direct patient access, direct patient care, and the moving between specialties and flexibility is what inspired her to choose this as her path.
She has been married to her husband, Adam for 5 years and they have 2 sons, James (3) and Logan (1), as well as 2 dogs.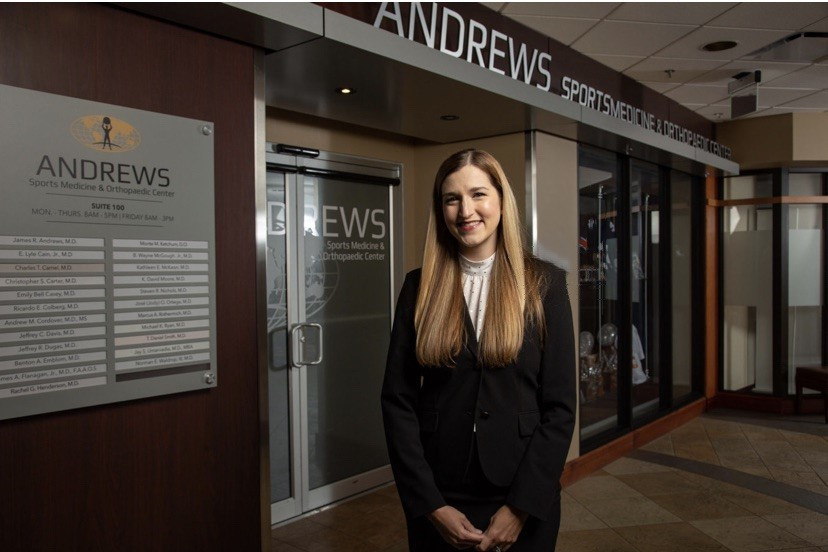 What do you enjoy most about your career?
I enjoy meeting new people every day, creating lasting relationships with my patients, and helping them meet their goals and return to their activities. I really enjoy getting to know my patients on a personal level and getting to hear about all of the updates in their lives and their families' lives.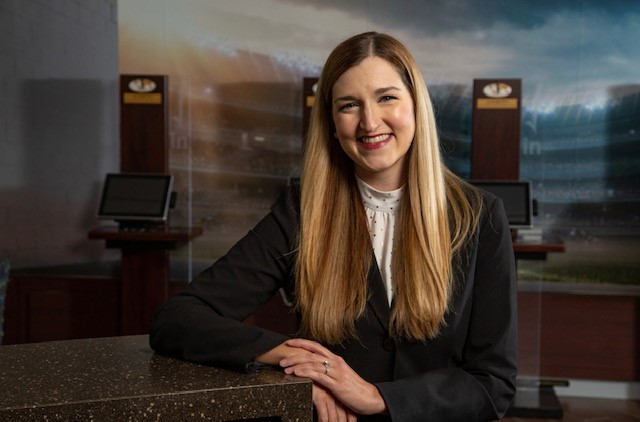 Looking ahead to your career, what do you hope to continue to bring to Andrews Sports Medicine?
I hope to continue to be a caring and compassionate advocate for my patients. Spine issues can be scary for patients to deal with. I enjoy taking extra time with patients to educate them on their spine anatomy and pathology and answer all questions they have regarding their treatment plan. I feel like this makes them more comfortable with following through on recommended treatments or procedures. I hope that in doing this it helps our patients to feel comfortable and confident with their spine care at Andrews Sports Medicine.
What do you like most about working alongside Drs. Cordover and Carnel?
I love the complexity of the spine world. Every day is a new challenge, and each patient is unique in their presentation. Both Dr. Cordover and Dr. Carnel inspire me to stay up to date on current literature and treatment protocols, and they encourage me in my endeavors. I really enjoy working with our spine team at Andrews.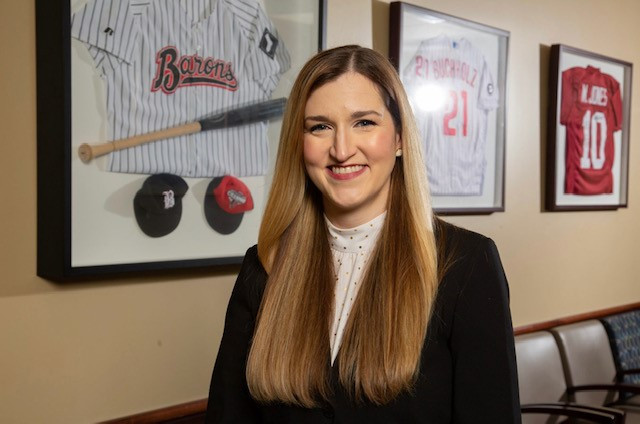 What do you like about the work culture at Andrews Sports Medicine?
I love how we feel like one big family at Andrews. It really feels like we all share the same goal of exemplary patient care.
What are some challenges of working as a PA?
I would say the biggest challenge of working as a PA is some members of the community not understanding the scope of our practice. We have some fabulous PAs in our office who I would trust to take care of any of my family members. The more frequently we do spotlights and outreach like this, the easier it will be for all of our patients to know that they are in good hands with their PA.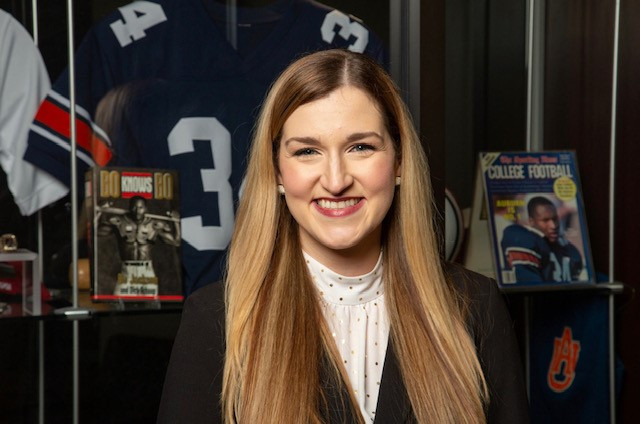 Do you have a mentor in the healthcare industry? If so, who and tell me about how they have helped you?
Dr. Cordover has truly been a mentor to me. He has taught me an incalculable amount of spine knowledge, and he has encouraged me to continue my self-education by sharing journal articles and texts with me. He has taken the time to teach me so much about patient care, imaging studies, and surgical technique. I feel very fortunate to have been able to work with a physician like him for the last 5 years.
Where did you grow up and did you play any sports as a kid? If so, which ones?

I grew up as a preachers kid, so we moved around every four years. I lived in Tuscaloosa, Bluff Park, Oxford, Fort Payne, and finally Birmingham. I graduated from Oak Mountain High School. I ran middle school and high school track, and continue to run now.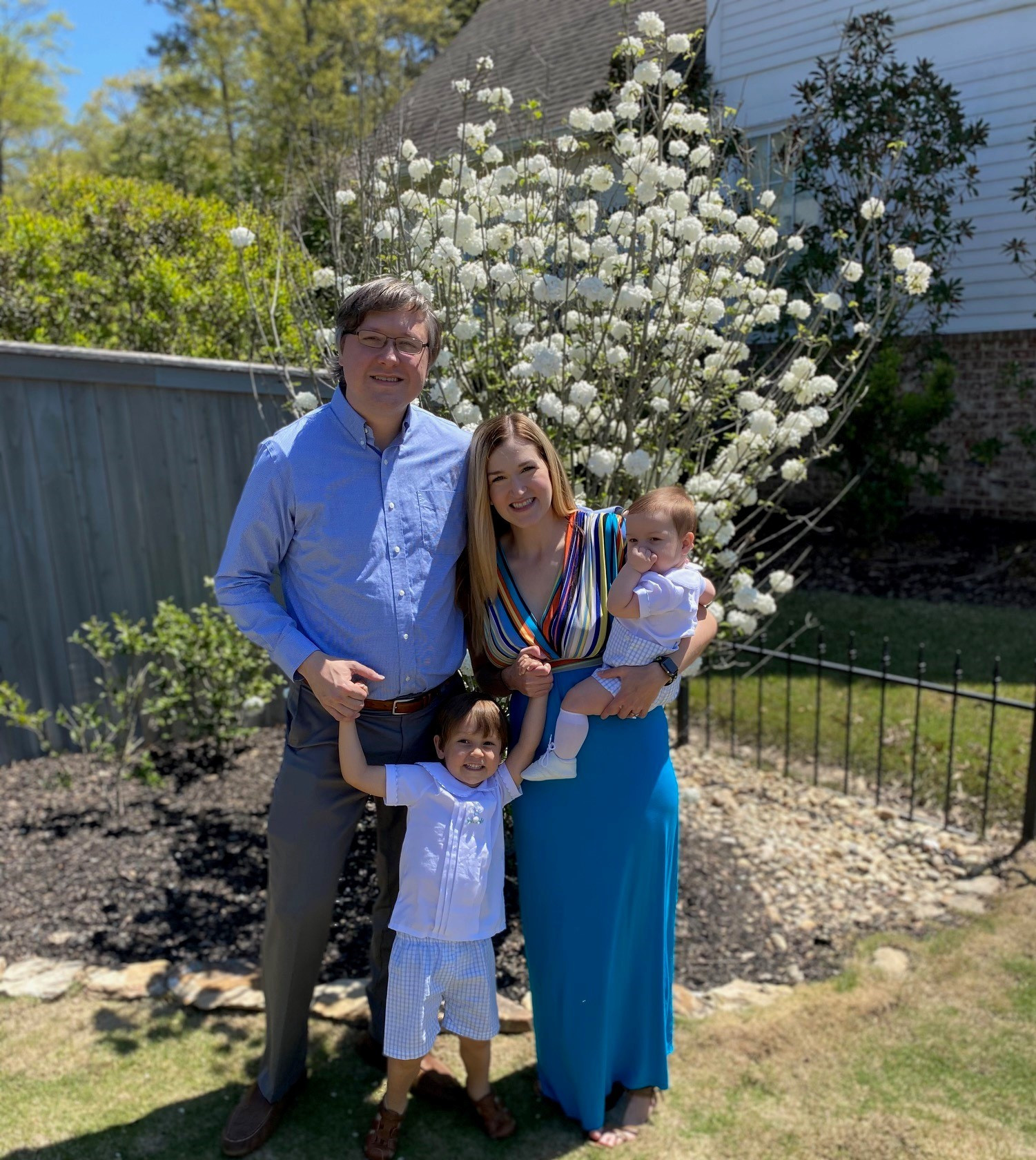 Tell us about your family.
I have been with my amazing husband Adam for almost 11 years. We will be celebrating our fifth wedding anniversary this year. We have two sweet little boys. James is three and enjoys soccer, golf, and Paw Patrol. Logan is one and enjoys running everywhere, getting into things he's not supposed to, and giving out sloppy kisses.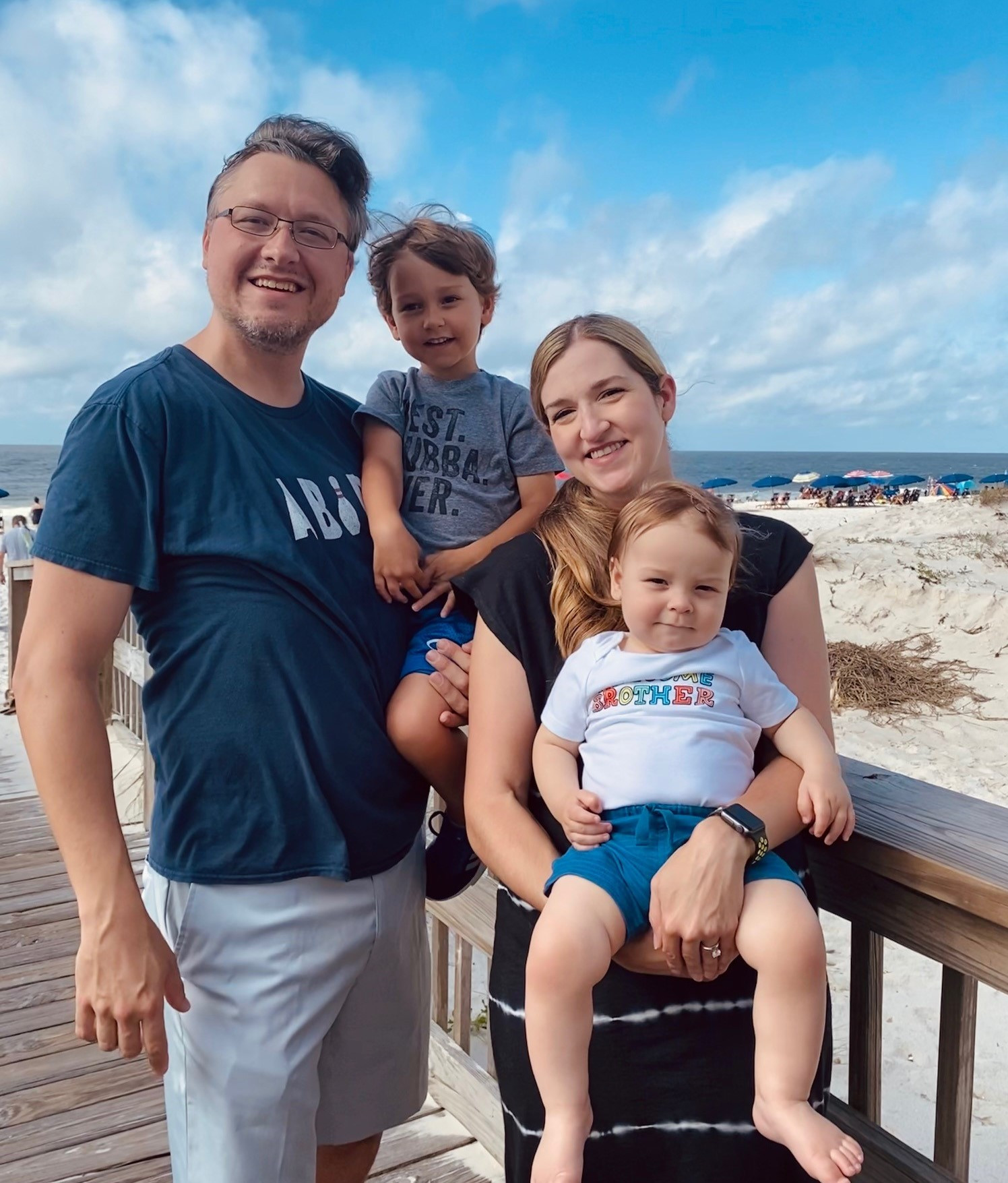 What do you enjoy doing when you're not working?
When I'm not working, I enjoy running, spending time with my family, and going to Auburn. I graduated from Auburn in 2009, and I love to go back any chance I get. I'm currently training for another half marathon, and considering taking the plunge into full marathon training this winter.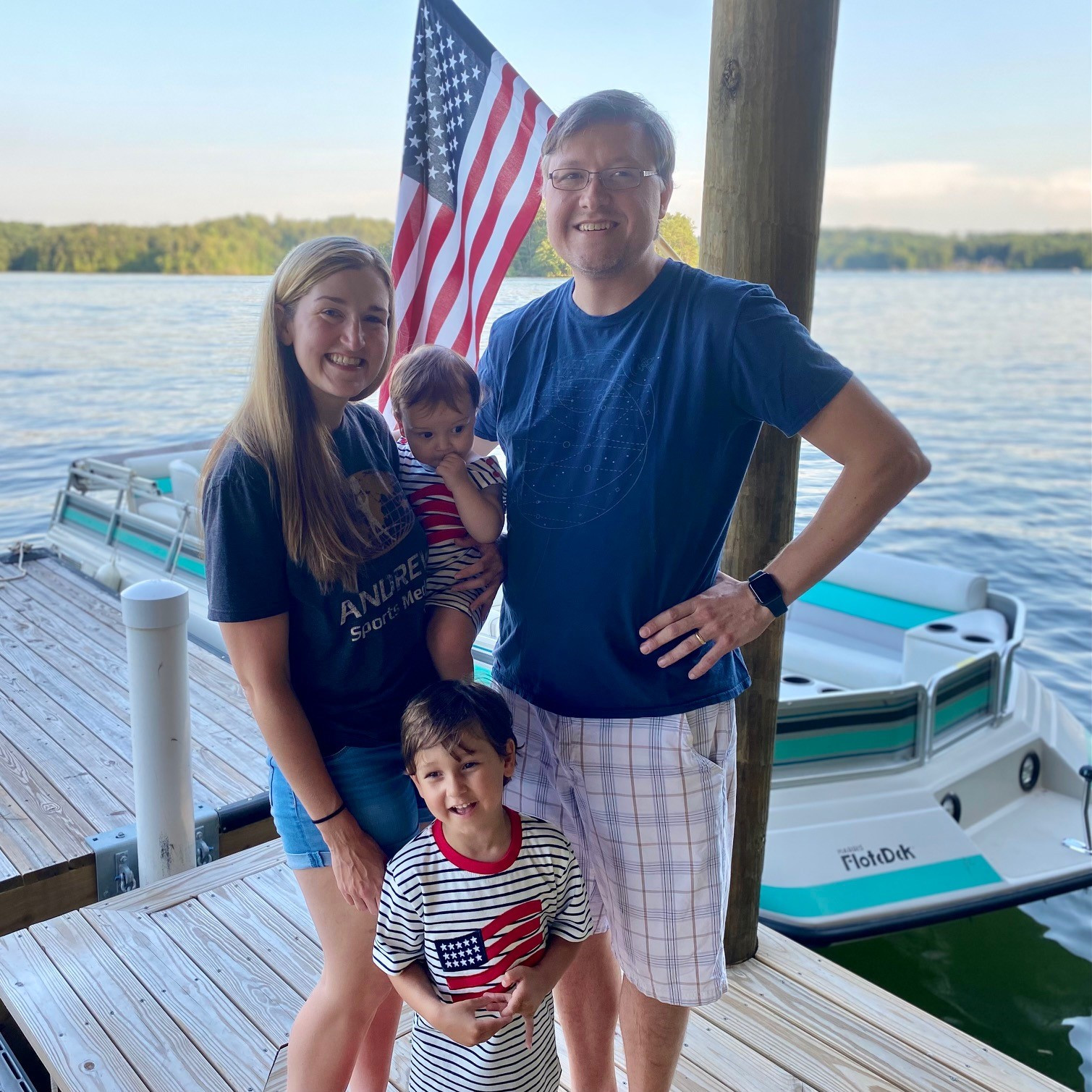 Where do you and your family like to vacation?
We love to go skiing in the winter and go to the beach in the summer. This year we were lucky enough to get to go to Gulf Shores twice. Our boys had a blast both times we went; unfortunately, this means that my three-year-old now thinks we are going to the beach every month. I'm not sure how to break it to him that that is not possible!
What was the last movie you saw and how would you rate it?
I have little kids, so the last movie I saw was the Paw Patrol movie. I'd give it a solid five stars. It kept both kids quietly entertained for an entire 20 minutes!