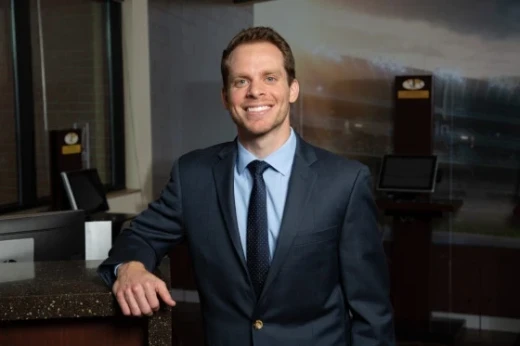 BY: Lauren Crain
In this edition of PA Spotlight, we introduce you to Payton Gray, MBA, PA-C. Payton is the newest PA at Andrews Sports Medicine. He works alongside, non-surgical interventional spine specialist, Dr. Charles T. Carnel. Payton dives into his athletic background, his journey to becoming a PA, and what he enjoys about his new role at Andrews Sports Medicine.
Payton treats patients at the Birmingham, Hoover (Hwy. 280), and Trussville locations.

Payton Gray, MBA, PA-C
I'm from Hoover, Alabama, and I went to Spain Park High School. My dad was a college football coach during the majority of my childhood, so I grew up around the game and loved everything about it. I played basketball, baseball, and football, but as I grew older, I focused on football.
I was fortunate to live out my childhood dream of playing college football. I played at Mississippi College, a Division II school, where I earned a bachelor's degree in biology with a minor in biochemistry. I played receiver but also contributed on special teams and spent some time at quarterback when we had some injuries on the team. Playing football at the collegiate level was both challenging and rewarding, and the lessons and relationships that I gained from those years will carry forward through the rest of my life.
After undergrad, I got my master's degree in business administration from Mississippi College as well. While earning my MBA, I was a graduate assistant on the football coaching staff. Coaching on the college level was a lot of fun, and It was a great transitional period for me.
After completing my master's program, I moved back home to Birmingham and taught science and coached football at Pinson Valley high school while applying for PA school. We had a great team and great season, and I couldn't think of a better way to finish out my short coaching career. At the end of that school year, I started PA school at the University of Alabama at Birmingham.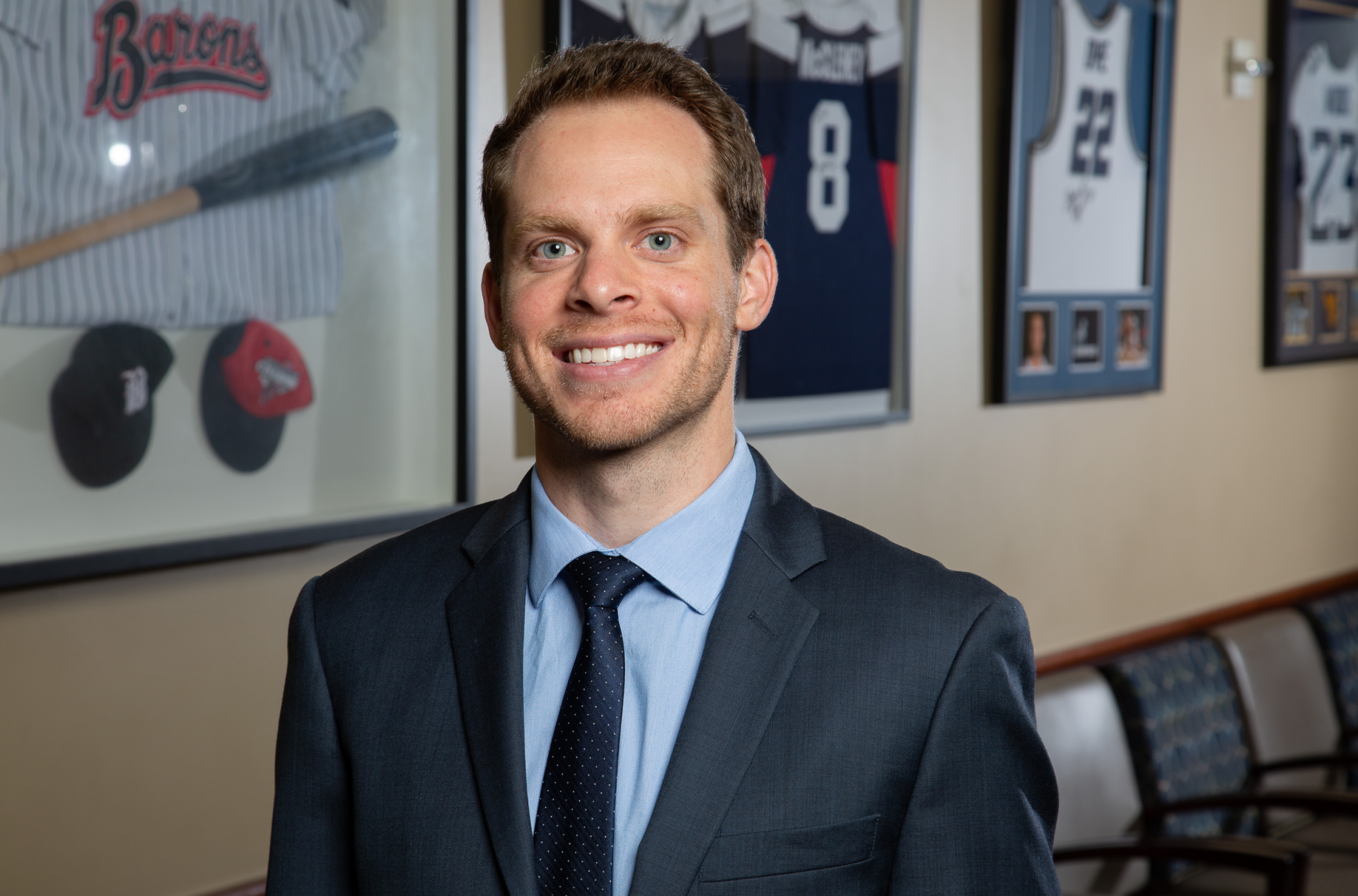 WHAT Brought you to Andrews Sports Medicine?
After PA school, I worked in family medicine for a year, and now I am grateful to be at Andrews, which is my dream job. Growing up an athlete in Birmingham, I remember coming to Andrews when I got injured. They are the best in the industry, and I was fortunate enough to have them in my backyard and at my high school, Spain Park. Andrews left a lasting impression on me because of the top-notch service and care they provided me as a patient. I am grateful for the opportunity to work here alongside the best!

LOOKING AHEAD TO YOUR CAREER, WHAT DO YOU HOPE TO CONTINUE TO BRING TO ANDREWS SPORTS MEDICINE?
Having been involved in sports, I have personally experienced the joys of successes, the frustrations of setbacks, and the challenges of rehabilitation after an injury. I have been in their shoes, sitting in a doctors office, wanting to improve. This firsthand understanding allows me to connect with my patients on an deeper level and provide them with the support and guidance they need during their journey. I'm passionate about using my experiences and knowledge to help athletes and individuals regain their mobility, overcome challenges, and return to the activities they love.

WHAT DO YOU LIKE MOST ABOUT WORKING ALONGSIDE DR. Carnel?
Being an interventional spine specialist, Dr. Carnel is an expert in his field, and I enjoy learning from him. Not only does he have a wealth of knowledge about the spine, but he has an incredible bedside manner, and I admire how he treats his patients. He is intentional with them and shows them great empathy and care. I hope to be able to emulate that as a provider.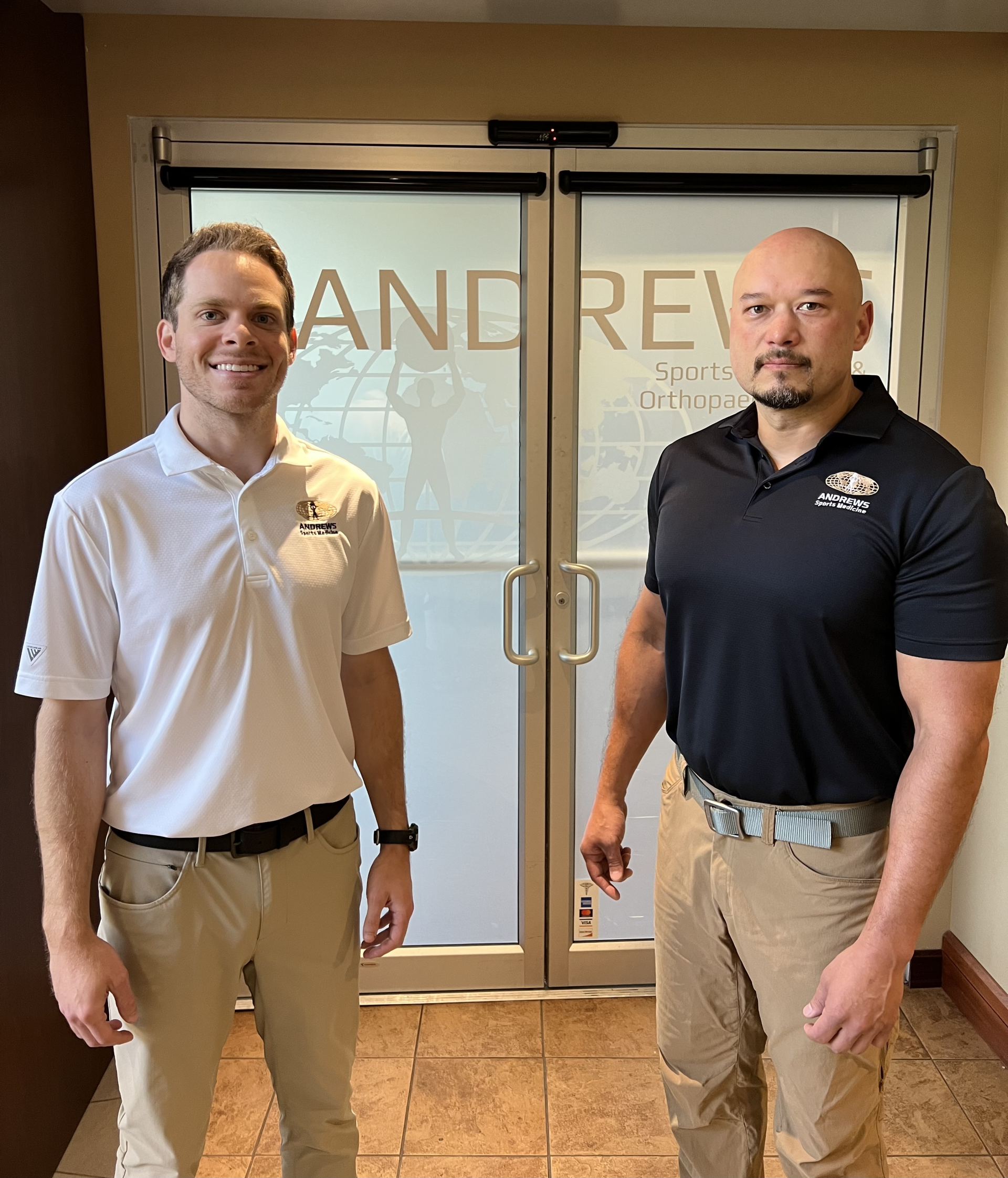 WHAT DO YOU LIKE ABOUT THE WORK CULTURE AT ANDREWS SPORTS MEDICINE?
Every person I have met is warm, kind, and welcoming. Although the environment is not entirely sports focused, a large component of Andrews centers around athletics, which I enjoy. I love being able to serve athletes, their coaches, and their families.
WHAT ARE SOME CHALLENGES OF WORKING AS A PA?
A challenge of working as a PA is finding the best way to serve the physician and team you work alongside. PAs can function in a variety of different roles so figuring out exactly what role best serves my team is a welcomed challenge.

Do you have a mentor in the healthcare industry? If so, who and tell me how they've helped you.
My oldest sister, Brittany, is a nurse, and has always been an inspiration to me. She is eight years older than me and is the first person in my immediate family to enter healthcare. Seeing her work hard in school and then start a career based on serving others motivated me to do the same.
At Andrews, Jenny Degnan, PA-C, has also been an awesome mentor. She juggles many plates, but she does so gracefully and confidently, and she is someone that anyone will feel welcome to come to with questions. She has been welcoming and kind as I've found my footing here, and I can't thank her enough.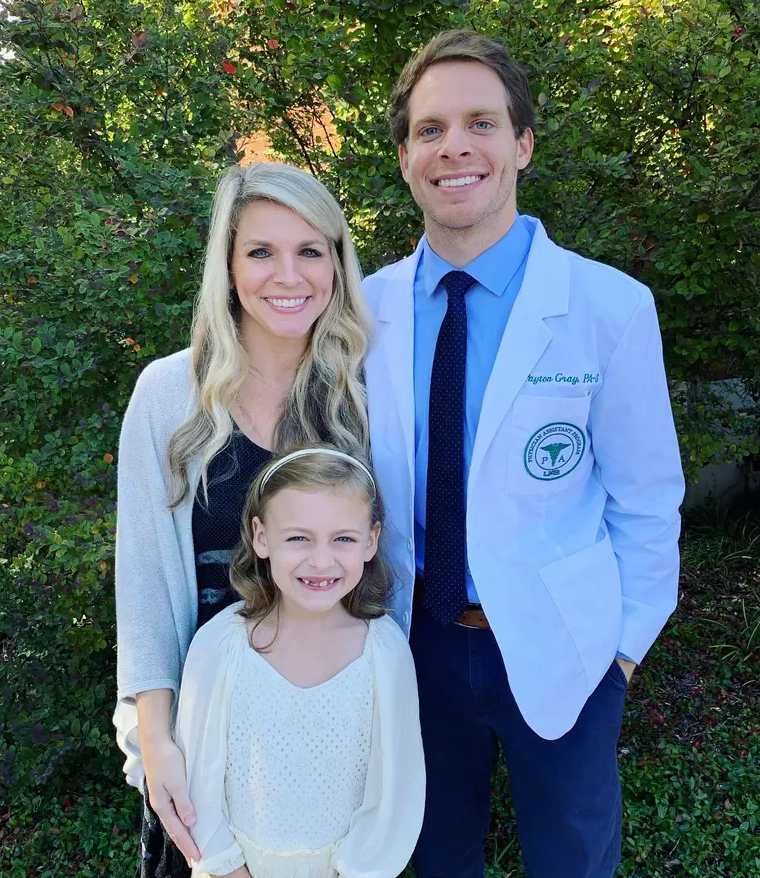 TELL US ABOUT YOUR FAMILY.
I married my wife, Madi, about two years ago, and she and I are both part of large families. We are both one of five kids! We are all here in Birmingham, which is a huge blessing.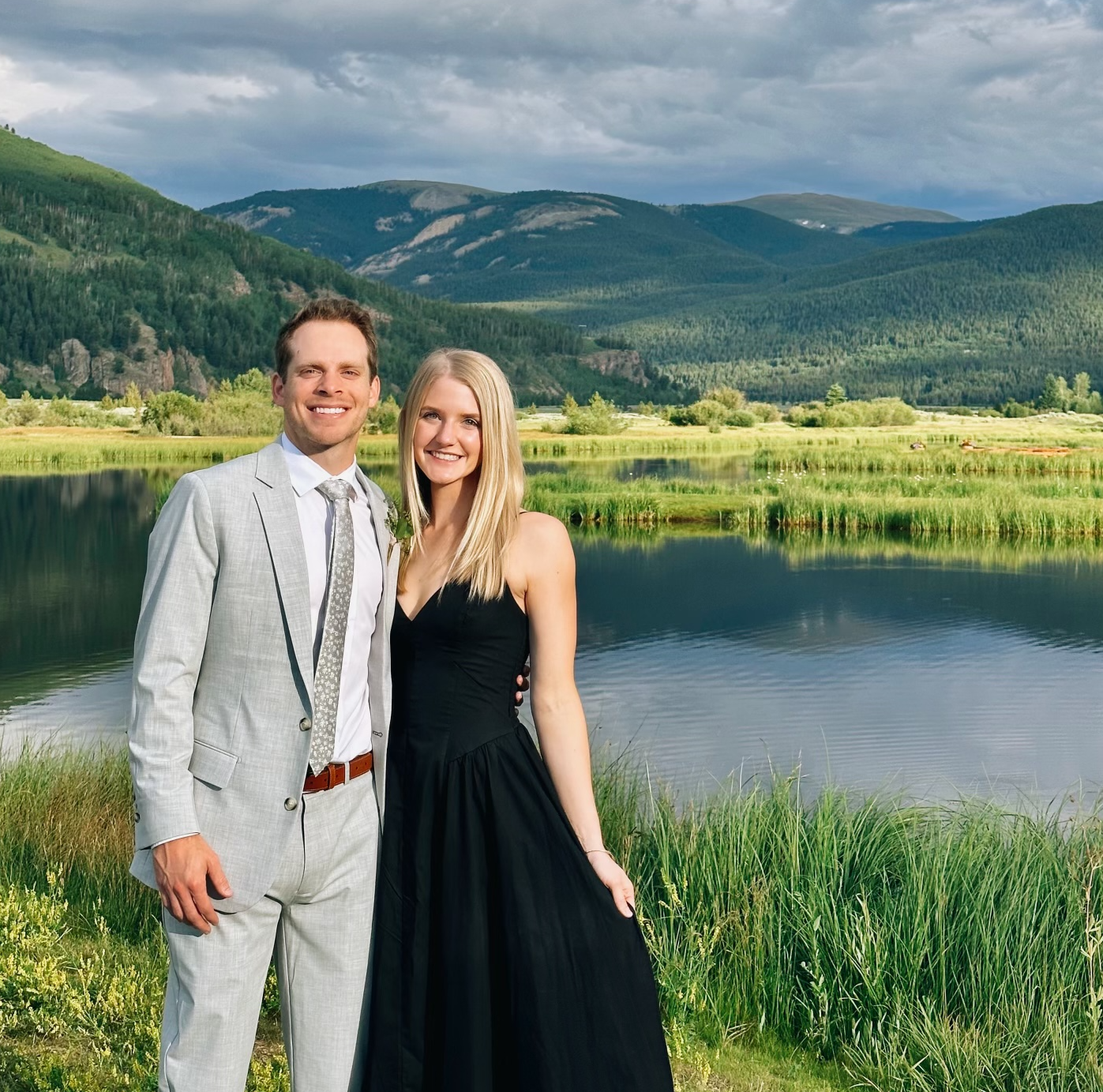 WHAT IS YOUR FAVORITE PLACE TO GO IN BIRMINGHAM?

My favorite place in Birmingham is Sunshine Farm. It's a farm owned by my wife's family and located right outside Birmingham, and it serves the purpose of hosting camps and letting kids experience God's creation. I am involved with the Fellowship of Christian Athletes, and many of their camps are held there. Madi and I actually met while both volunteering at an FCA camp there in 2019!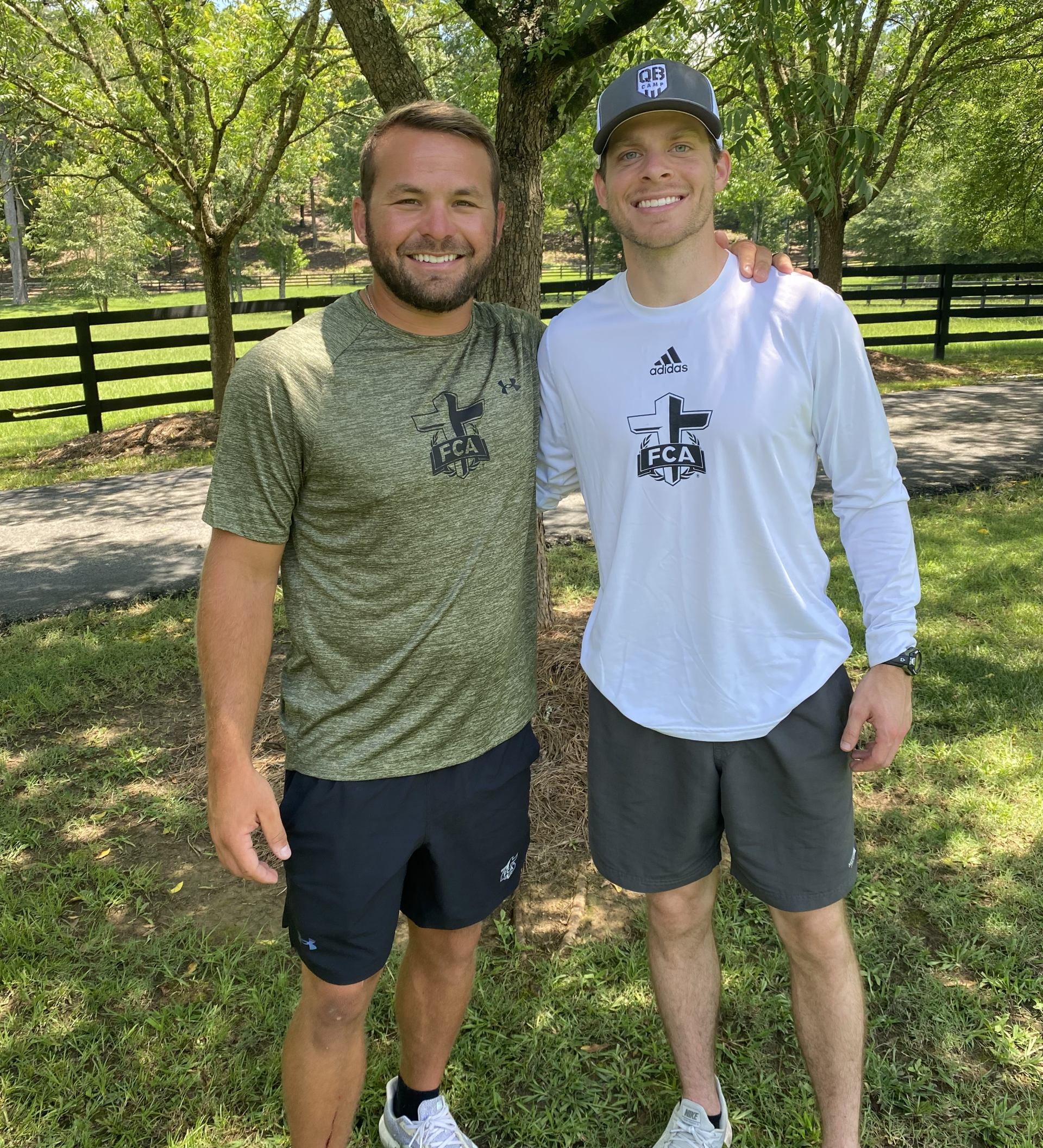 WHAT DO YOU ENJOY DOING OUTSIDE OF WORK?
I like to hunt, play golf, and go on walks with my wife. I still love to volunteer at FCA camps. My wife and I are members of Grace Fellowship Church and enjoy spending time with our church family.

WHERE DO YOU AND YOUR FAMILY LIKE TO VACATION?
Once a year, my family takes a big trip to the beach. Coordinating a trip like this with a family of our size is always challenging, but every year I look forward to this chance to spend time with my parents, siblings, and nieces and nephews.