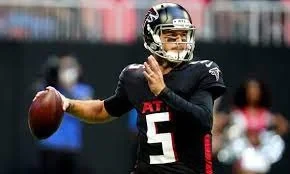 SI.com
By JEREMY BRENER
When Atlanta Falcons quarterback A.J. McCarron tore his ACL during the preseason a year ago, the 30-year-old's career was put on life support.
It isn't easy for a backup quarterback in his 30s to return to the NFL after a gruesome injury, but that doesn't mean McCarron won't try.
"I feel great," McCarron said on NFL Network's "Good Morning Football" on Monday. "I was blessed to have a great team around me with Dr. (Lyle) Cain, our doctor at Alabama, and Kevin Wilk, who I...

CLICK HERE to read the entire article.