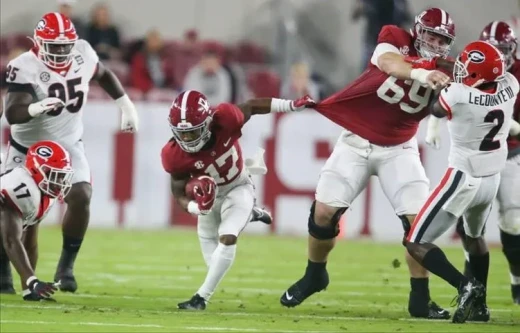 Thank you to the Tuscaloosa News' Brett Hudson for interviewing Dr. Lyle Cain to get his depth insight from the Alabama Crimson Tide's 52-24 victory over the Ohio State Buckeyes to win the 2021 CFP National Championship. The TideSports.com article published online January 21, 2021.
TideSports.com
Written by Brett Hudson
As impressed as he was with Landon Dickerson's early recovery trend, Alabama football team orthopedic surgeon Dr. Lyle Cain was ready for Dickerson to stop "pestering" him about playing in the College Football Playoff.
"I finally came up with a plan that I thought would never happen but I hoped would," Cain said. "I told him if we're up four touchdowns with under five minutes left and we go victory formation, I'm OK with you going into the game."
With Alabama up 52-24 in the final minute of the national championship game, Dickerson got his wish, trotting onto the field 20 days after ACL surgery.
Cain, named the SEC Team Physician of the Year in November, discussed the quick recovery timelines for Dickerson and wide receiver Jaylen Waddle with The Tuscaloosa News, largely crediting...
CLICK HERE to read the complete TideSports.com article.