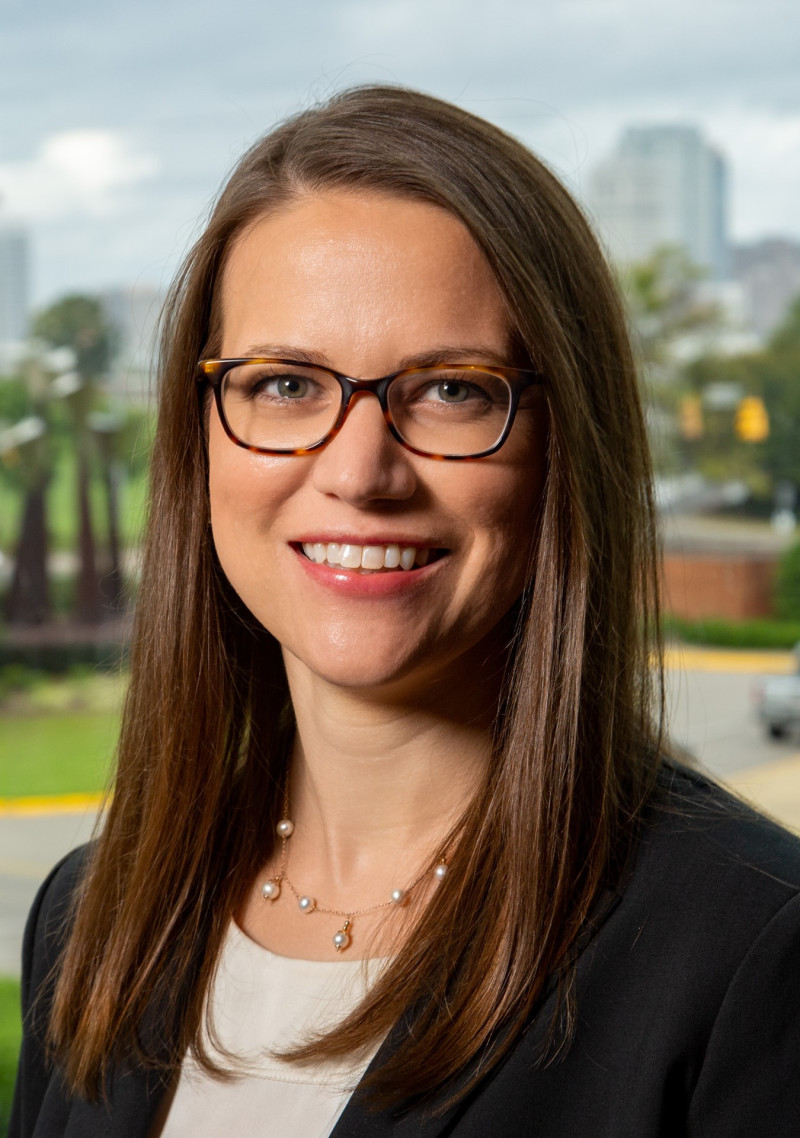 Amy graduated from Middle Tennessee State University with honors with a Bachelor's degree in Chemistry and a minor in Biology. She then moved to Birmingham from Nashville to attend UAB's Physician Assistant program in 2012, which was her number one choice for PA school. She spent several years in emergency medicine before joining Andrews Sports Medicine.
Amy works alongside Dr. Ricardo Colberg, to provide compassionate, efficient, and patient-centered care. She also spends time on the football sidelines building relationships with athletes and watching them return to the field after treatment.
She attended a mini medical school in high school, where she found her love for medicine. Amy was drawn to the Physician Assistant profession because of the collaborative approach to patient care between the Physician and Physician Assistant. Amy believes in the value of a team approach to patient care and that the role of the Physician Assistant significantly improves the patient experience and outcome.
Amy loves spending time with her husband, Dane, and their dog Sasha. They enjoy weightlifting, going to the dog park and walking in their neighborhood together. Amy and her husband also enjoy traveling when they can. Their favorite vacation spots are Sedona, Arizona and St. George Island, Florida.
Certification:
ACLS, PALS, BLS